Wandering into the Rabbit Hole – Former Hakubutsukan-Dōbutsuen Station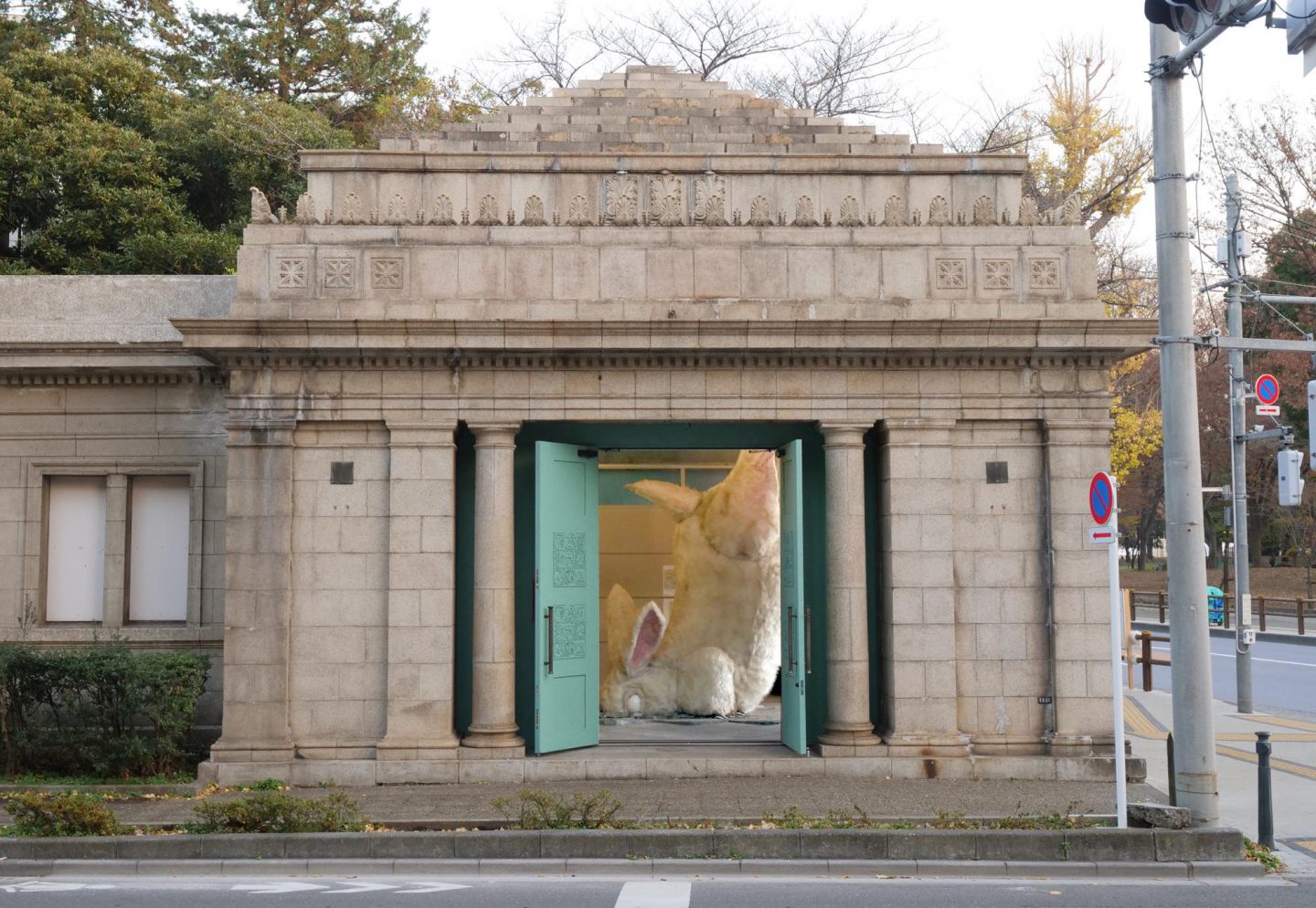 An installation that can be fully appreciated by reading the story written by director, Shirotama Hitsujiya based on her study and research of Ueno.
Direction and Text: Shirotama HITSUJIYA
Production Designer: Akiko SAKATA
Supporting Researcher: Kent MORI
This art installation is centered around a newly written original work by theater director, Shirotama Hitsujiya and art designed by Akiko Sakata. The story is based on her research collected in Ueno when studying about the history of the station, gathering opinions from people who work for the National Museum of Nature and Science, the Ueno Zoological Gardens and the Keisei Electric Railway Co., Ltd. The exhibition program features 3D skeletal specimens handled by Kent Mori, PhD., assistant researcher at Department of Zoology, National Museum of Nature and Science. These displays can be touched and felt by anyone, including the visually impaired. During the exhibition, visitors will be led through a space unique to the inclusive art project UENOYES that includes music and echo. Guides will also be wearing animal masks and offering various guided tours so that anyone can enjoy the exhibition regardless of ability or disability.
About the Former Hakubutsukan-Dobutsuen (Museum & Zoo) Station
The station opened in December 1933, as part of the Keisei Electric Railway. At the same time, because the planned construction site for the station building was part of the Imperial estate, construction was sanctioned by Emperor Showa at the Imperial Council. Perhaps taking these circumstances into consideration, both the interior and exterior design of the station building were done in a grand Western style. Since its opening, it had been used as the nearest station to the Tokyo Imperial Household Museum (now the Tokyo National Museum) and Ueno Zoo, but due to a decline in the number of passengers, operation stopped in 1997 and closed in 2004. However, it was designated as a Selected Historical Building by the Tokyo Metropolitan Government as of April 19, 2018 because of its historical value and importance to the surrounding area. After its historical value was recognized, Keisei Electric Railway Co., Ltd. carried out extensive renovation work, repairs, and cleaning in addition to newly constructing a door designed by Katsuhiko Hibino, the Dean of the Faculty of Fine Arts at the Tokyo University of the Arts and the general producer of UENOYES, through a collaborative agreement made with the Tokyo University of the Arts last June.
Archive footage
No reservation
This event is over.
DATES
During the 3-day weekend from Nov.23 (Fri.), 2018 to Feb. 24 (Sun.), 2019
* Excluding Dec. 28 (Fri.), 29 (Sat.), 30 (Sun.).
HOURS
11:00am – 4:00pm
* Last admission at 3:30pm
(Limited admission. If the number of visitors exceeds the approved number, visitors will not be allowed to stay and watch another performance.)
VENUE
Former Hakubutsukan-Dobutsuen Station building
(13-23 Ueno-park, Taito-ku, Tokyo) 
ADMISSION
Free of charge
In case of crowding, we may limit admission or distribute numbered tickets. Details will be announced on the UENOYES Twitter or Facebook.
* If there are any circumstances related to urgent railway operations, it may not be possible to view the exhibition.
* Programs are subject to change.
Free childcare services are available during the Balloon Days #2 (23, 24, 25 Nov.).
For the calendar, maps, etc., please see the leaflet in PDF.
---
Public Talk on the Former Hakubutsukan-Dōbutsuen Station
A panel session of participating artists, specialists involved in the project, and local people.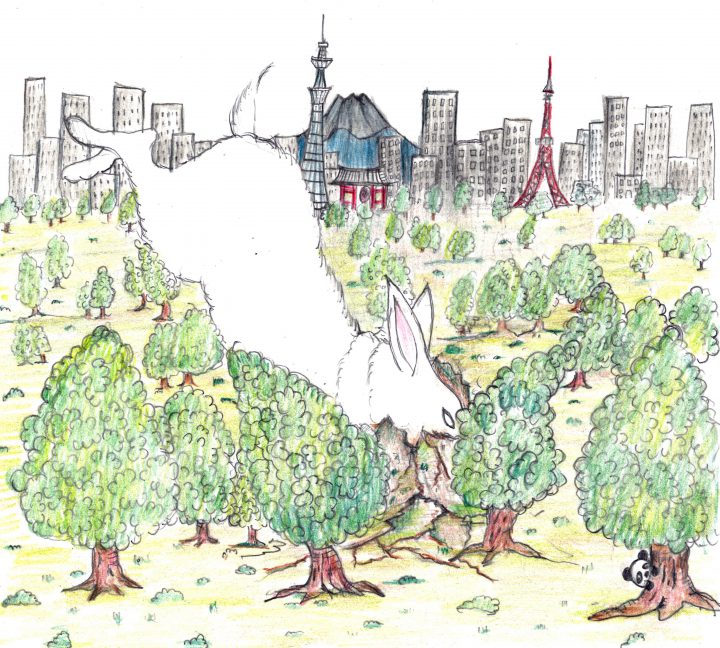 No reservation
DATE & TIME
11:00am – 11:50am, Sat., Nov. 24, 2018
VENUE
Outdoor Stage (Waterside Music Hall), Ueno Park
ADMISSION
Free of charge
Speakers
Shirotama HITSUJIYA, Akiko SAKATA, Kent MORI, Toru MORI (NPO Ueno no Mori Geijutsu Forum Chairman), the staffs of Keisei Electric Railway.
Moderator
Katsuhiko HIBINO (General Producer of UENOYES)
---
Guided tour through touch
Supervisors: Shirotama Hitsujiya, Kent Mori
A guided tour by performers in which anyone can participate, including the visually impaired.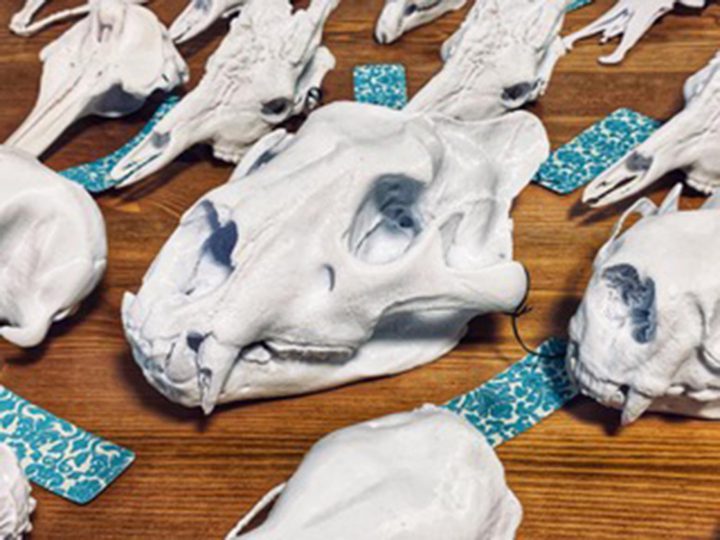 Reservation required
Application has reached all the schedule capacity.
DATE & TIME
All days open to public, from 11:00 am, 12:00 pm, 2:00 pm, and 3:00 pm
MAXIMUM PARTICIPANTS
10 people per tour
*Advance reservation is required.
ADMISSION
Free of charge
 
*For reasons related to the venue, exhibition guidance for a person in a wheelchair will be held every Friday at 1:00 pm (except public holidays).
Please contact us in advance by email.
toiawase@ueno-bunka.jp
Related Events