BALLOON DAYS #2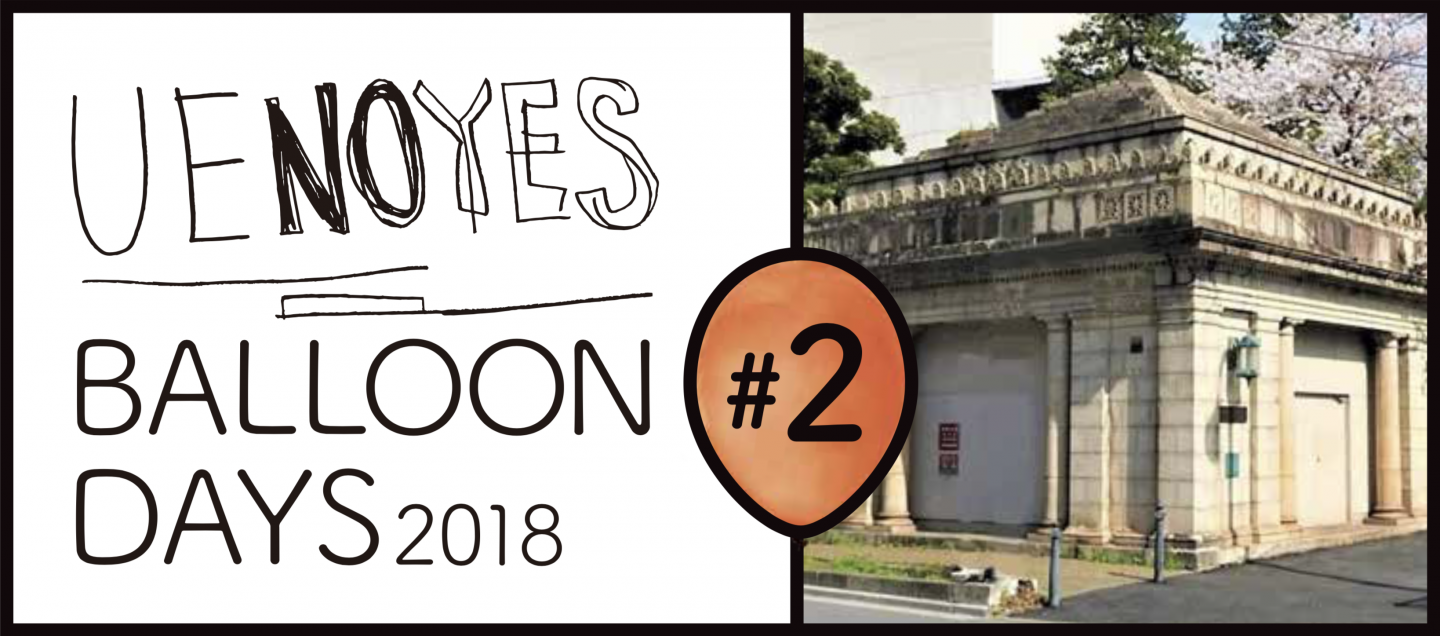 Nov. 23 (Fri.) – 25 (Sun.), 2018
3 days of inclusive art programs to disseminate diverse cultures from Ueno to the world.

Let's go to Ueno Park to meet BALLOON.
Balloons that make each person a landmark,
balloons that become landmarks of artwork…
UENOYES BALLOON DAYS is a three-day program
where everyone gathers under balloons.
If you have a balloon, you and me will both
become "us" for three days.
Katsuhiko HIBINO, General Producer
Project Outline
UENOYES BALLOON DAYS #2
DATES
Friday November 23 (National Holiday), Saturday 24, and Sunday 25, 2018
*The hours vary depending on the program.
VENUES
Former Hakubutsukan-Dobutsuen Station building, Outdoor Stage (Waterside Music Hall), Ueno Park, and Yanaka area
ADMISSION
Free of charge
ORGANIZERS
Implementation Committee for the New Concept "Ueno, a Global Capital of Culture"
Arts Council Tokyo (Tokyo Metropolitan Foundation for History and Culture)
---
Free childcare services are available during the Balloon Days #2 (23, 24, 25 Nov.).
---