BALLOON DAYS 2018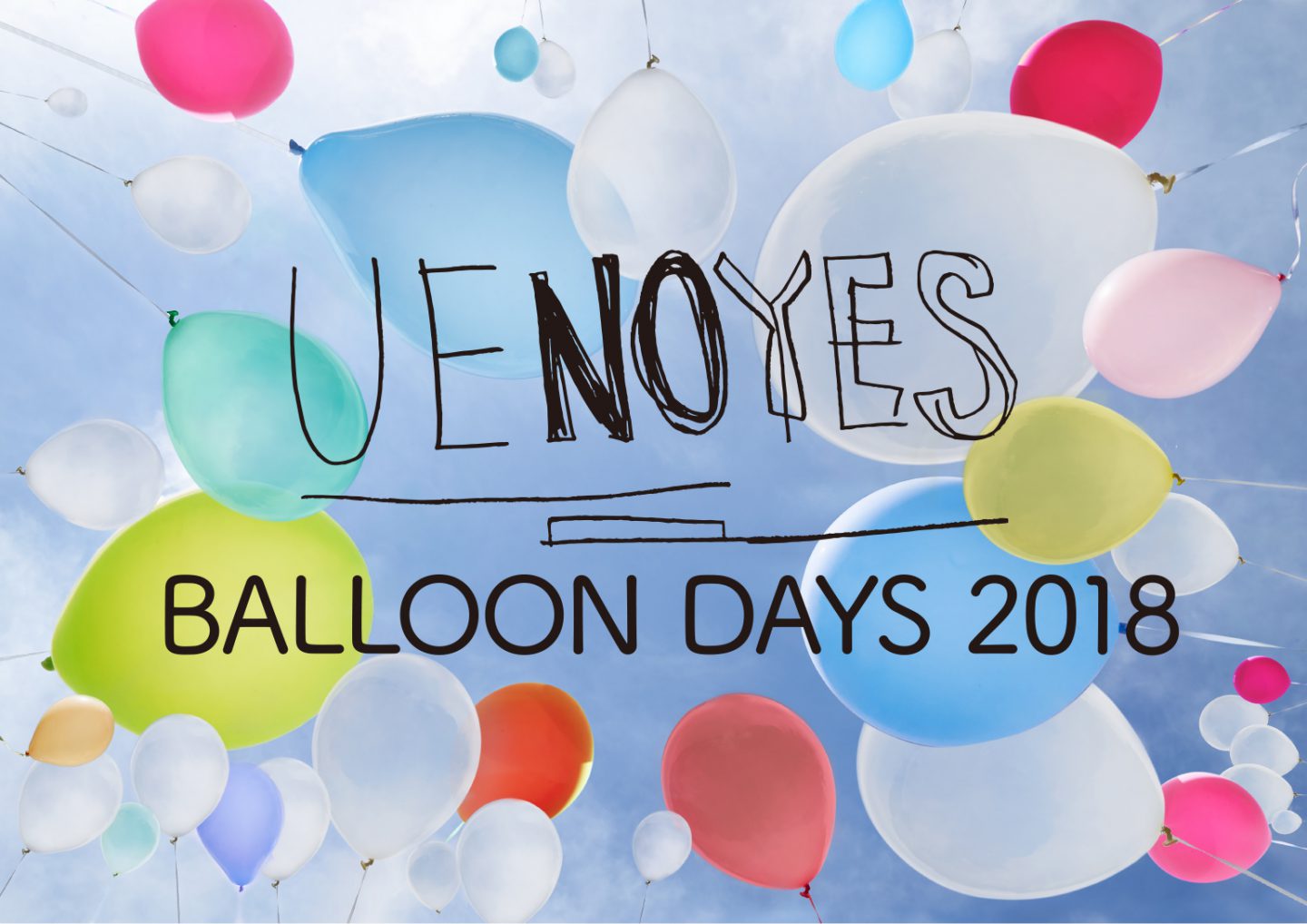 3 days of inclusive art programs to disseminate diverse cultures from Ueno to the world.
Let's go to Ueno Park to meet BALLOON.
Balloons that make each person a landmark,
balloons that become landmarks of artwork…
UENOYES BALLOON DAYS 2018 is a three-day program
where everyone gathers under balloons.
If you have a balloon, you and me will both
become "us" for three days.
Katsuhiko HIBINO, General Producer
Event Outline
UENOYES BALLOON DAYS 2018
DATES:
Sep. 28 (Fri.) – Sep. 30 (Sun.) 10:00 – 17:00 *Admission Free
SITES:
Ueno Park (Fountain Square), International Library of Children's Literature, National Diet Library
ORGANIZERS:
Implementation Committee for the New Concept "Ueno, a Global Capital of Culture" / Arts Council Tokyo (Tokyo Metropolitan Foundation for History and Culture)
For the time schedule, maps, etc., please see the leaflet in PDF.