BALLOON DAYS #3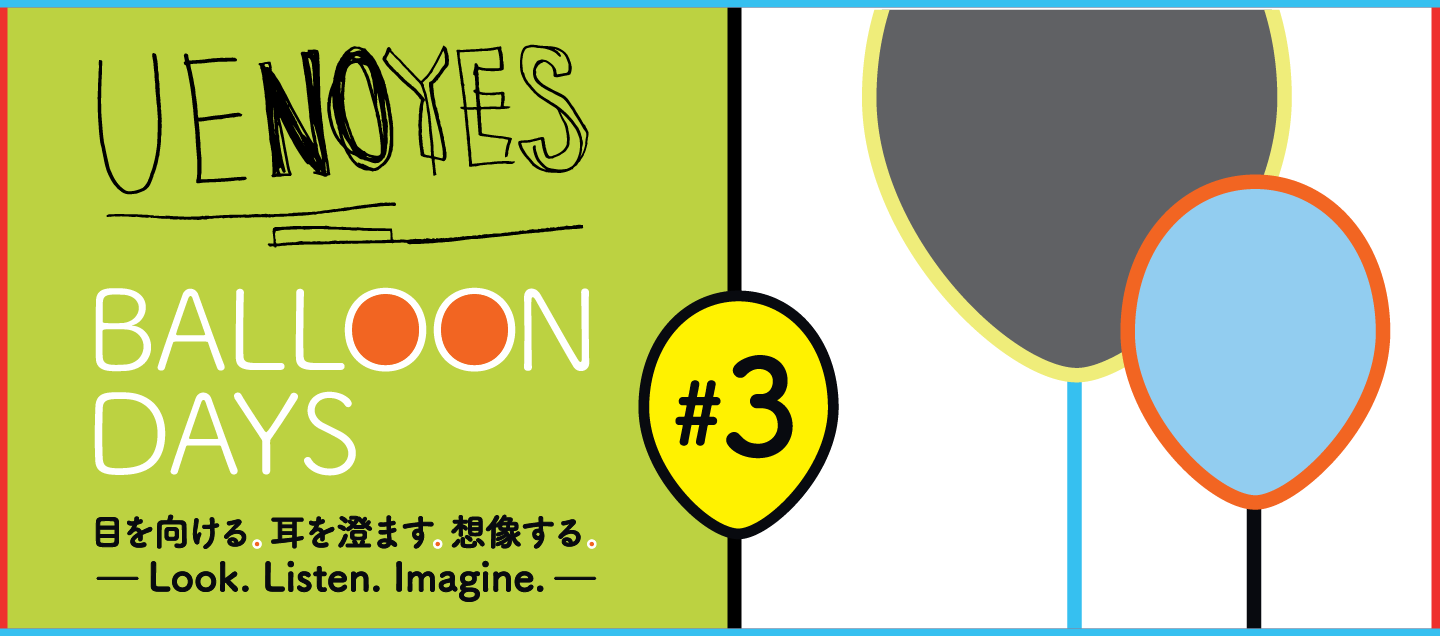 As the third event in this series, the theme of UENOYES Balloon Days #3 is "Look. Listen. Imagine." It will welcome two international artist groups and three Japanese artists who will all explore Ueno's history and cultural resources from their own unique perspectives to create and present new, original works.
Masahiro Wada and Maiko Jinushi, whose remarkable work has been garnering attention in Japan over recent years, will each present their new video art that was shot in Ueno. Tsuyoshi Ozawa will roll out his new project, "Tiny House Art Center" in Yanaka. Furthermore, some more new Ueno-inspired artwork, including "Ueno Care Club" by Singapore-based artist group Post-Museum and a sound installation by Philippines-based artist Mark Salvatus will also be released at the event.
This event is over.
UENOYES Balloon Days #3
DATES
Friday, February 22 to Sunday, February 24, 2019
VENUES
Ueno Park, National Museum of Nature and Science, Tokyo Bunka Kaikan, Kuroda Memorial Hall, Ichida Family's House, Former Tani House, Yanaka Area and more.
ADMISSION
Free of charge (Admission fees are required to enter for some facilities.)
ORGANIZERS
The Implementation Committee for New Concept "Ueno, a Global Capital of Culture"
Arts Council Tokyo (Tokyo Metropolitan Foundation for History and Culture)
---
Free Childcare Service
Venue: Daycare room at Main Gate Plaza, Tokyo National Museum
Date: February 22-24, 2019
Time: 12:30 pm – 3:30 pm
Age range: Children from 3 months to pre-school age (Children's guardian must be visiting this event, "UENOYES Balloon DAYS #3" and / or visitors to cultural facilities in Ueno Park)
Cost: Free of charge
Reservations: Advance reservations are required. Availability is on a first-come, first-served basis.
For more information and reservation: Mother's Inc. TEL: 0120-788-222
---